Online Business Operations Management
There may be times in your business when ideas, projects, and launches are ready, and what you need is a quick booster, the view of an observer to see clearly the steps ahead.
Many of us have already experienced how easy it would be if someone came along and with a magical stick to highlight when and what to do next.
This is when my business operations assistance can become handy.
» Support in upcoming projects, outline steps, follow-up, and accountability support.
» Operation management – review the process of your business and propose solutions for efficiency, process descriptions.
» Process review and improvement proposal.
» Create documents: ebooks, handbooks, workbooks, process descriptions, course materials, and  flyers.
» Daily operations – website/webshop/learning tool content upload.
» Research – study & analyse – implement solutions.
» My goal is to feel and witness the satisfaction, and joy in the eyes of those I work with.
» For me the work is never finished until I feel an intuite the inner shift in you in a cycle of creation.
» When you ask for my support, I am always honest and transparent with what I do, and what I might need to research. I will make clear as how long this will take.
» I have a unique way to connect the dots, see invisible details, and come up with unexpected ideas and solutions.
» I listen to my intuition, my heart and my gut.
» I believe in laughter as a powerful cure for any kind of challenges.  Expect some joy and fun along the way with my enthusiasm, care and attention to the task at hand.
These services are for you if …
» You are overwhelmed with all the daily operative tasks and need some right-hand support.
» You have loads of ideas and raw material for workbooks, ebooks, etc. but don't have the time to prepare.
» You want to work with someone with years of experience and the right work (proficiency) mindset.
» You have upcoming projects and want support with the increased workload.
» You are open to intuitive, out-of-the box ideas.
» You want to have a joyful, inspirational support around.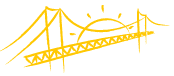 Are You Ready for the Magic in your Day-to-Day Business?
Let's find out!
Before each activity we agree on how long approximately it will take to complete.
10 hour package – 300 EUR (30 EUR/hour)
20 hour package – 500 EUR (25 EUR/hour)
40 hour package – 800 EUR (20 EUR/hour)
1 hour – 35 EUR