I am Annamaria, a wild spirit entrepreneur riding the tides of online business.
I spent over 15 years climbing ladders in multinational companies as a specialist, project coordinator, and then supervisor of 10-15 young professionals mainly in the field of finance and logistics.
And I spent over 7 years consciously with self-discovery through the teachings of yoga, healing energies, astrology, therapy, travelling and other guidance. (Before that all self-discovery was unconscious…)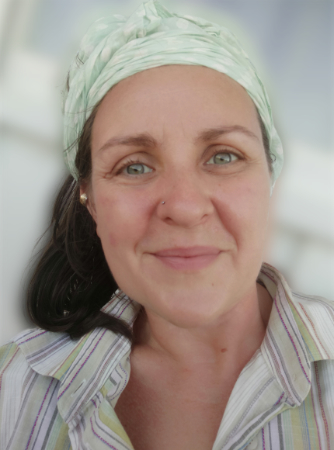 What did I experience in all those years in the corporate world?
I had an in-depth journey into project management, people management, process improvement, implementation of new applications, and of course managing myself through all this and not get lost with the flood of projects and activities.
And what did I experience in the years of self-discovery?
I experienced a true wild vibrant life. I learned to see even the smallest things to bring messages. The burning and the rising phoenix. The hidden potentials in every situation no matter how small or unpleasant is. I recognised the sound of the inner voice, and I keep clearing and polishing. The inner journey is a life long journey.
I started making choices that transported me to quit the corporate world and start my own prosperous business.
Why did I leave the corporate world if I had so much opportunity to learn and grow?
It's true I had tons of possibilities to learn and experience, but after some time all the trainings, experiences, challenges did not satisfy my needs of using more of my gifts and skills, to use my creative and intuitive side. I know it is possible to mix all these, and I don't have to choose between them.
Intuition and creativity was always with me, even when I did not know it consciously. My most successful decisions in business were always based on my intuition, and my creativity was always in hand when things got stuck. For me it was natural to make these decisions but for the corporate world it was challenging to understand my out of the box steps. It took me time to realise this is not a disadvantage but my genius side – that I can unveil hidden potentials from any situation, I can always bring up ideas to create something different than the existing one, something others could not imagine.
My intuition guides me to always find a solution. I always see a way out of stuck situation and this seems very helpful in business life.
I love the magical logic in the chaos. I see a field of possibilities in chaos and I see undiscovered potentials. I stay calm when the storm hits.
I continuously want to learn more. And more. About my inner world. About the outer world. About new ways of working. New languages. I am a quick learner. This is a precious gift I received when coming to this planet.
Sharing my knowledge, my gifts, my skills for the benefit of others motivates me and elevates me. No matter how simple that knowledge is if it is an essential piece of the puzzle for someone else.
My mission is to pass on all what I have – either by transformation and creation of something new, or without altering, only paying it forward so the natural flow of receiving and giving is maintained.
I am happy to embark on a new journey with you and if you feel the call, please contact me.